Tracking your business activities with Reports
The Reports module allows you to track your business activities in real time and analyze performance. You'll gain the valuable insights you need to make data-driven decisions about your business.
Reports are separated into a few categories depending on what you'd like to analyze:
Bookings
Payments
Clients
Marketing
Staff
To access, click on Reports in the menu on the left-hand side.
In the Reports gallery, you will find two types of reports, chart and table, as indicated by the icon next to the report.
Click on a category of reports to filter out reports that deal with that area of your business.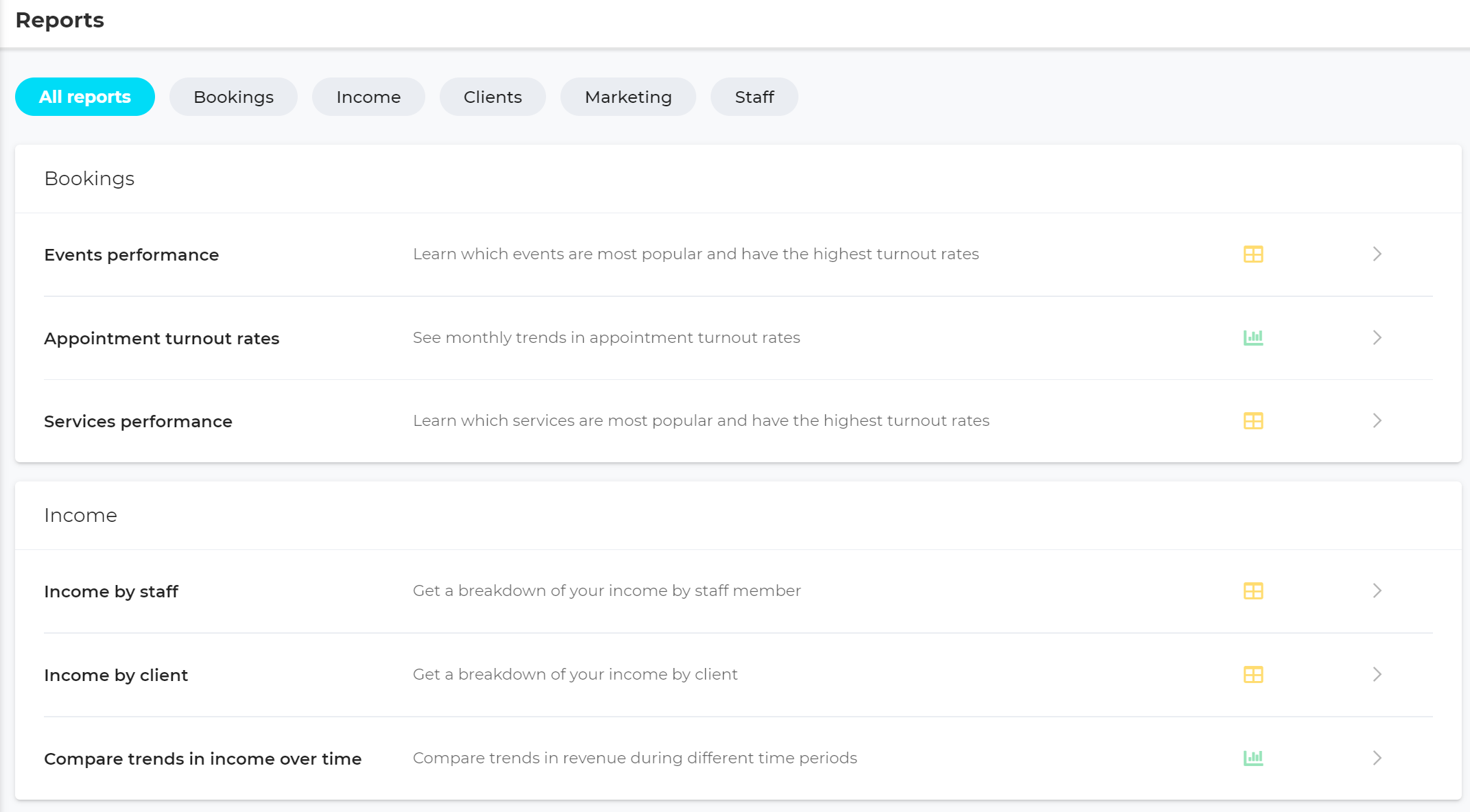 Note: Reports data refreshes once a day. For the most accurate data, view reports for the previous day and earlier only.
Appointment services performance >>
Payments received over time >>
Payment method distribution >>
New vs Returning Client Payments >>