Best Practices for Preventing Blocked Announcements and Campaigns
Reaching a larger audience is easy with the help of vcita's marketing tools, such as Announcements and Automated Campaigns. As your contact list grows, it is possible that some of your campaign emails may bounce. A bounce can be caused by either a typo or in case the client's inbox was deleted. Security settings on the recipient mail server is a common reason as well. An excess of bounced emails can lead to your marketing tools being blocked. To learn more about why emails bounce, check out this article. The rest of this article will cover ways to keep you safe and decrease your chances of having emails bounce while using vcita marketing tools.
Creating or Adding Mailing Lists
One way is to create your own mailing list directly within vcita. To create a mailing list, you will:

Click on Clients > click on New


Fill out necessary fields for client information; First name, Last Name, Email, etc.

If you are looking for more automation or to add larger contacts lists, you can import your client list through an Excel sheet, Google Contacts, or import from your smartphone. To import, you will want to click on Clients > Import your current contact list through an Excel or CSV file.

What happens when you are blocked due to bounces? How can I be unblocked?
If you are blocked due to bounced emails, your announcements and automated campaigns will not be sent out until you have gone through the process of checking and cleaning your bounced contact list. vcita has a bounce rate of 3% or higher and follows a strict 3-strike policy for bounced emails. If your campaigns trigger the promotional block three times, your account will be permanently restricted from sending promotional campaigns. This policy is in place to protect your domain reputation as your business grows online.
For best practices, please review our steps to ensure a successful clean up of bounced contacts.

Recommended Email Validation Tools
Manually going through your client list to ensure each email is valid can be a daunting process - however, there are tools out there that can help validate and ensure you are reaching your clients.
We recommend checking out the following:

Mailbox Layer - This is an easy use email validation where you can check a handful of emails for verification for free, or subscribe to one of their packages to allow larger lists.





NeverBounce - Similar to Mailboxlayer, Neverbounce also assists in the clean up of contact lists!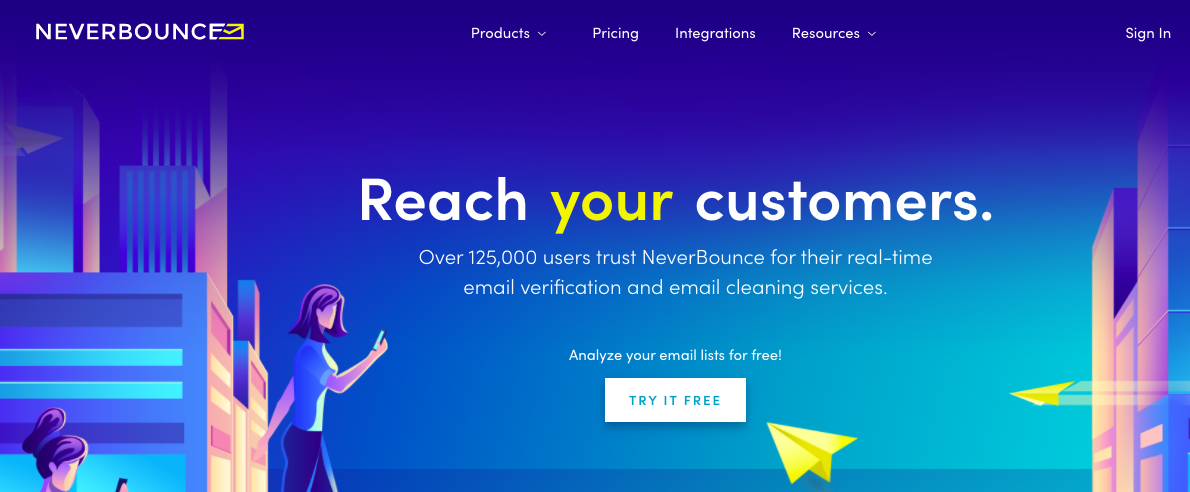 Please note: vcita is not affiliated with either of these tools, and you are welcome to use one of these or any other tool of a similar nature.