My Campaigns are Blocked/Bounce Rate Exceeded
A bounced message is an email or SMS message which could not be delivered successfully to the recipient due to invalid contact info or the recipient's security settings. Bounced messages hurt your domain credibility and ours! If your campaign has a high rate of bounced messages, your campaign privileges may be suspended in order to comply with Anti-Spam regulations. You will notice the following banner in the Marketing tab.

vcita has a bounce rate of 3% or higher and follows a strict 3-strike policy for bounced emails. If your campaigns trigger the promotional block three times, your account will be permanently restricted from sending promotional campaigns.
Note: A spam rate of 1% (or less) may contribute to the bounce rate, which may cause your account to be blocked from sending promotional campaigns.
To have your campaign privileges restored, you must clean up the invalid contacts, which will help prevent future bounces. 
Follow the steps below:
Locate and tag your list of invalid contacts:
1. In your vcita account, click on Marketing > Delivery History.
2. Click on the 3-dots icon next to the bounced campaign and select View stats.
3. On the Statistics page, select the Bounced tab.
4. Group all your invalid contacts by clicking on Select > All in the top left-hand corner. Click the Add Tags button that appears to add a tag like 'bounced' to mark the selected clients for update/deletion.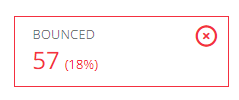 Tip: Use the channel filter to filter out bounced emails and bounced SMS. Tag each group accordingly using the above method, for example, 'bouncedemail' for a bounced email and 'bouncedSMS' for a bounced SMS. This will help you understand whether you need to update the client's email or phone number!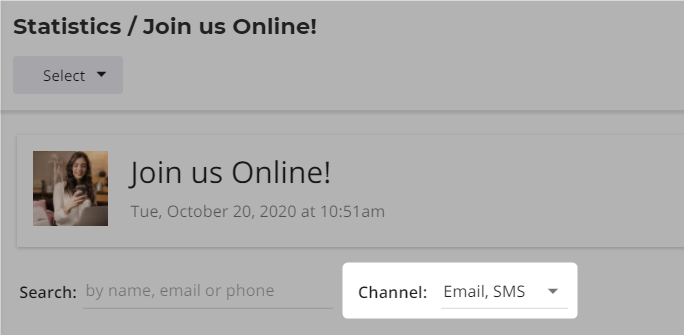 Tip: Add tags to the valid clients so that you can continue to market to them in the future. 
Update/delete contacts:
1. After tagging your clients in the previous section, navigate to your Clients list. 
2. Use the tags filter to filter out your tagged contacts.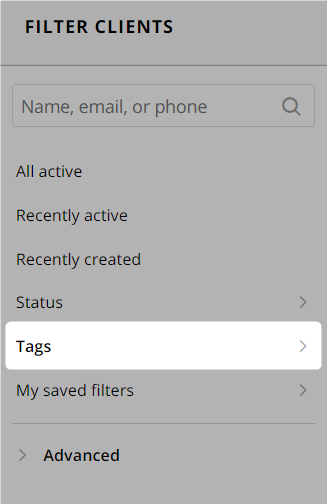 3. Please review the filtered contacts and either update the email/phone number, delete the invalid contacts, or refrain from involving the client(s) in your future Announcements.
Please Note: Scheduled campaigns will not be sent if your account is in blocked state at the scheduled delivery time. These campaigns will not be sent retroactively once your privileges are restored.
Once you've completed your cleanup efforts, contact vcita Support for review.
For more help with preventing blocked campaigns and announcements, check out the resources below.
Related Articles: