Sending Payment Reminders
In this article, you'll learn how to collect payments for overdue or outstanding payments by sending a quick and easy reminder.
Sending payment reminders
To send a payment reminder for outstanding or overdue payments, follow these steps: Step 1: Go to Payments > Invoices & Bookings
Step 2: Find the invoice you want to send a reminder for. You can find the invoice faster by filtering for the client name and/or checking the Has Invoice filter on the right-hand side of the Invoices & Bookings page: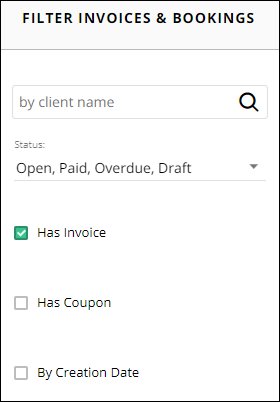 Step 3: On the page that opens, click and select Send a reminder.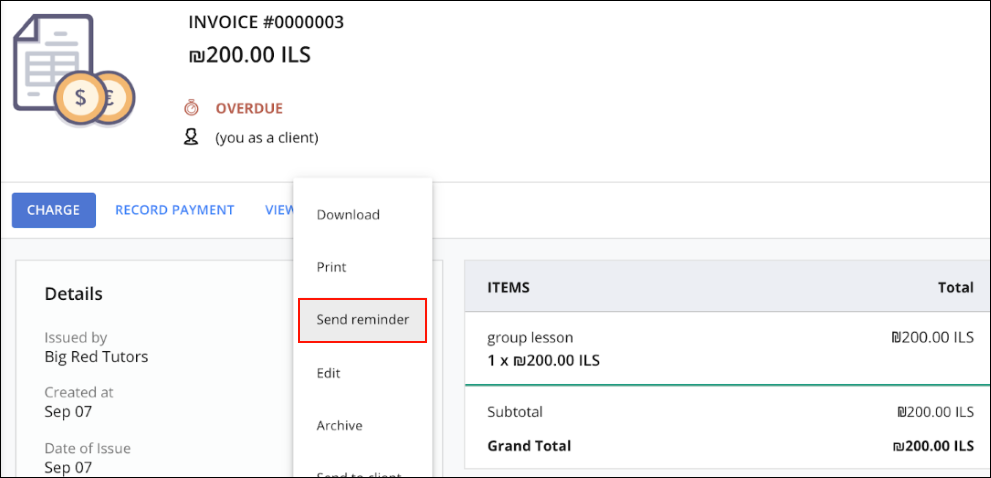 Step 4: To send the reminder, click OK in the confirmation message that opens.
Important: You can only send payment reminders to clients for whom you have issued an invoice.