Adding Clients & Contacts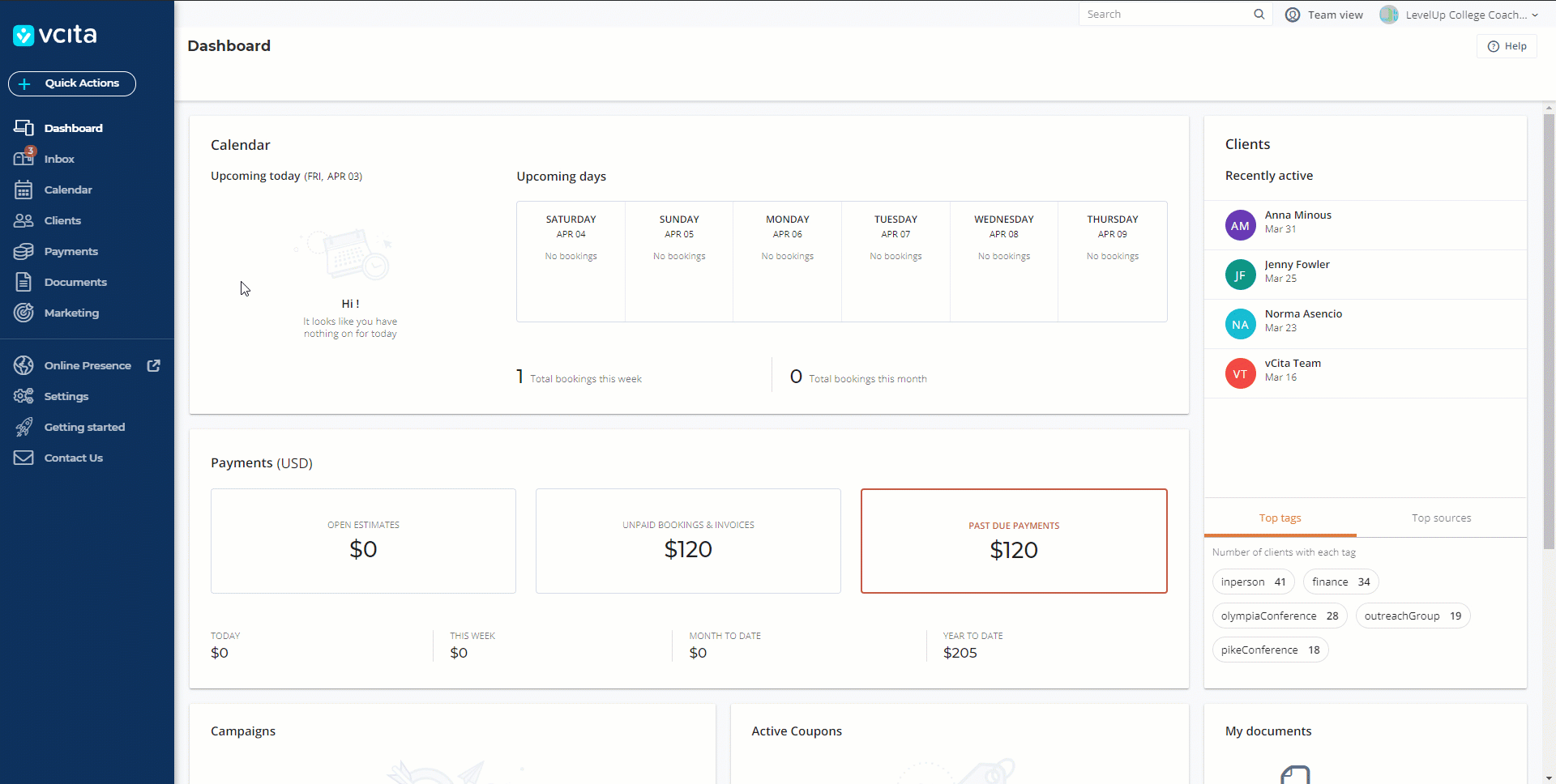 In this article, you'll learn how to add your contacts to the Clients List in your vCita account. You can add contacts one-by-one or all at once.
Note: When you are getting started, you'll notice a test client in your Clients list with your own email address. Feel free to use this test client to test out features and view activity through the eyes of your client!
Adding individual clients
Step 1: Open the Clients menu and click New Client.



You could also click the Quick Actions button (under the vCita logo) and select Add Client.
Step 2: In the window that opens, fill out the client's information.
Note: The only detail that is mandatory is First Name. You can continue adding more information after the client is added.
Step 3: When you're done entering the client's info, click Save.
A Client Card for the new client opens.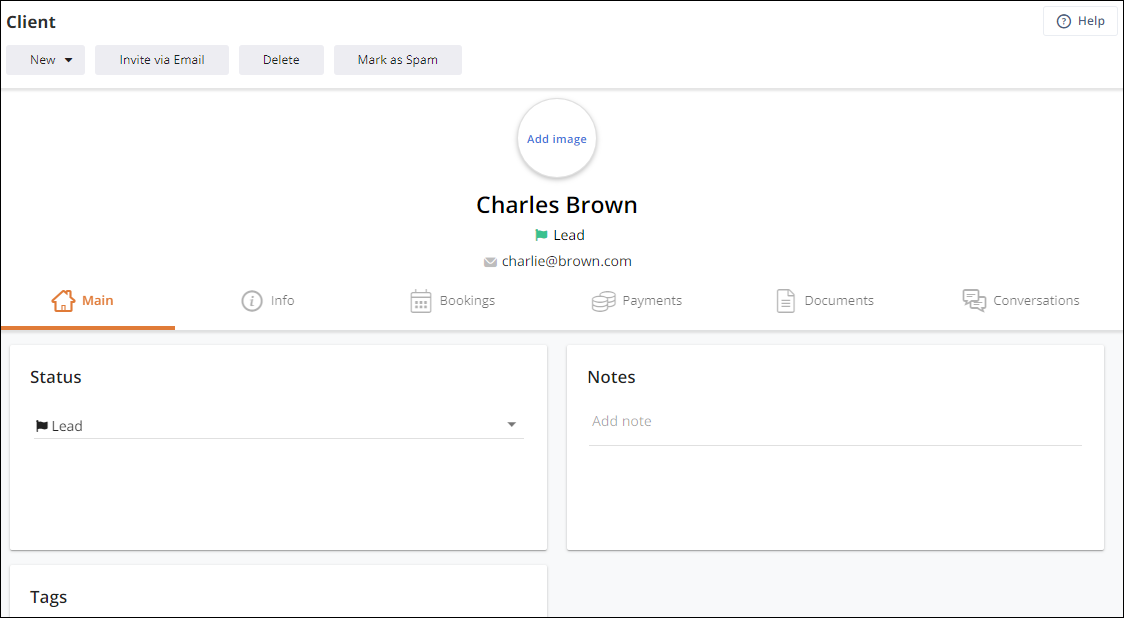 Step 4: To see the added clients in the Clients list, open the Clients menu.
Tip: You can also easily add your clients from the Quick Actions button > Add Client in your main menu.
Adding a list of clients
Step 1: Open the Clients menu and click Import to open the Import Clients wizard.
Step 2: Choose the importing method:
Import directly from Square or Google Contacts

Upload your own spreadsheet (a CSV or Excel file

that contains the fields you want to import)
FAQs: