How to Utilize the vCita Mobile App
If you are constantly on the move, be sure to take advantage of downloading the vCita app, available on Android and iPhone mobile devices. Once you have successfully downloaded the app, here is a list of functions you can utilize within the mobile app dashboard:
New Appointment
Accept Payment
Send Invoice
Send Message
Create Campaign
Client Notes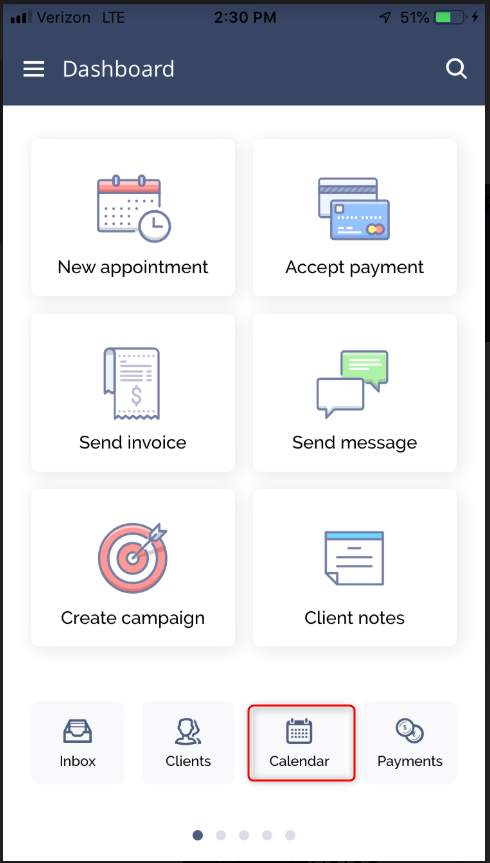 Tapping on the sandwich icon found in the top left will open the side panel where you can navigate to all the different sections of your vCita. However, please know that you will not have any access to the account Settings through the vCita mobile app. Settings can only be adjusted on the desktop version of vCita.
How to Navigate to the Team View
This feature lets you view the account in different modes: either all account data, all staff member data, or you can view and work in the account as a different staff member. Tap on the sandwich icon found in the top left, and you can see which View you are currently in: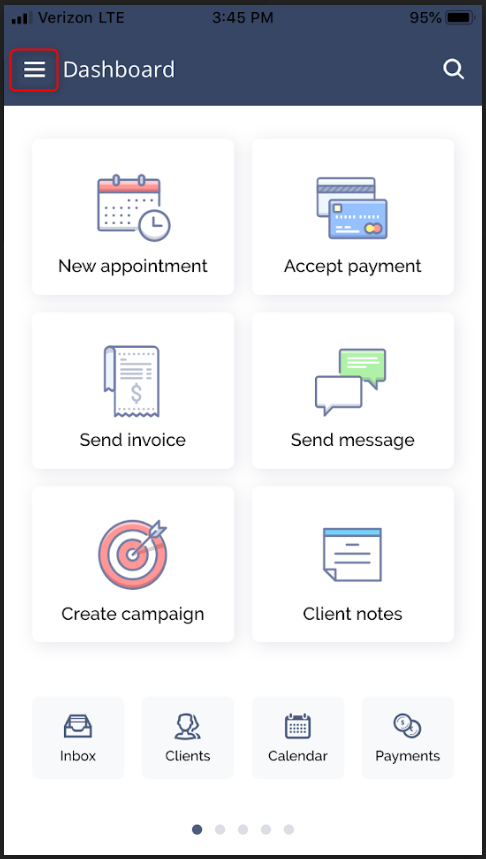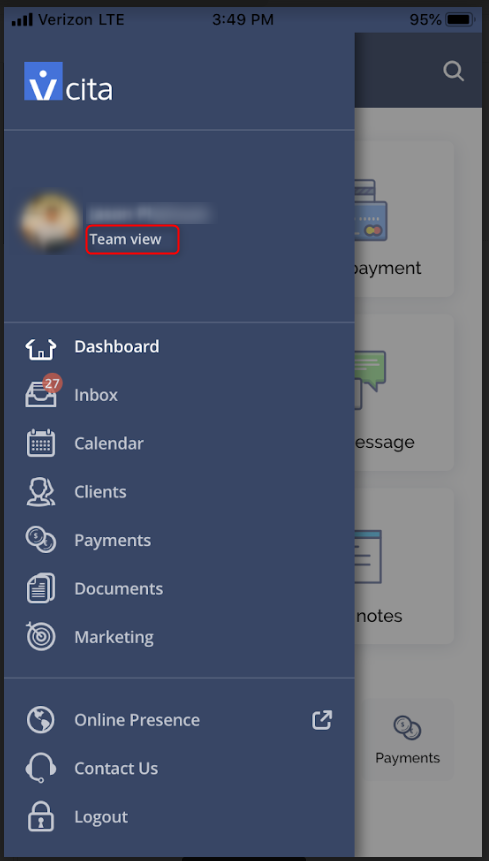 By clicking on "Team view", this will direct you to the "Team display view" page: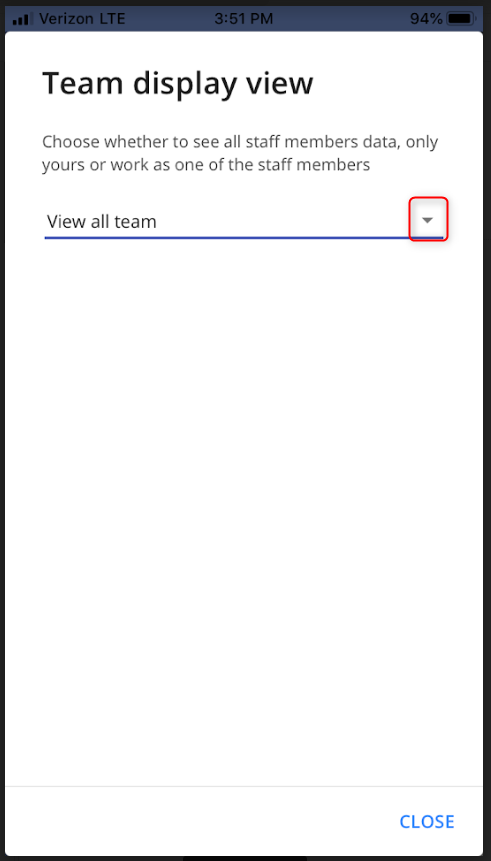 Click the drop down arrow to see more options: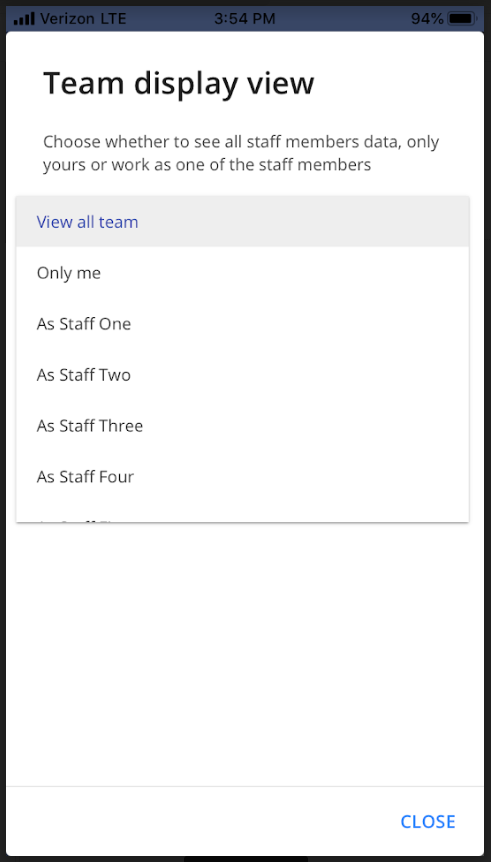 How to Navigate in the vCita Calendar
For multi-staff accounts, you can view all the staff appointments on your vCita Calendar, just like if you were on the desktop version. To do this, tap the sandwich icon and select Calendar from the section menu. From the Calendar tap the double arrow found in the top right: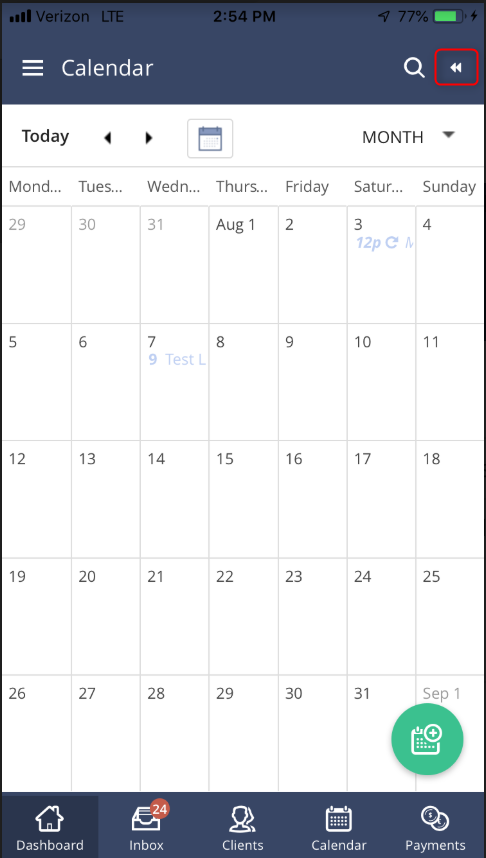 Once you click on the arrow button, you will have the option to view just your vCita calendar, an individual staff member's calendar, or you can select the entire staff's calendars: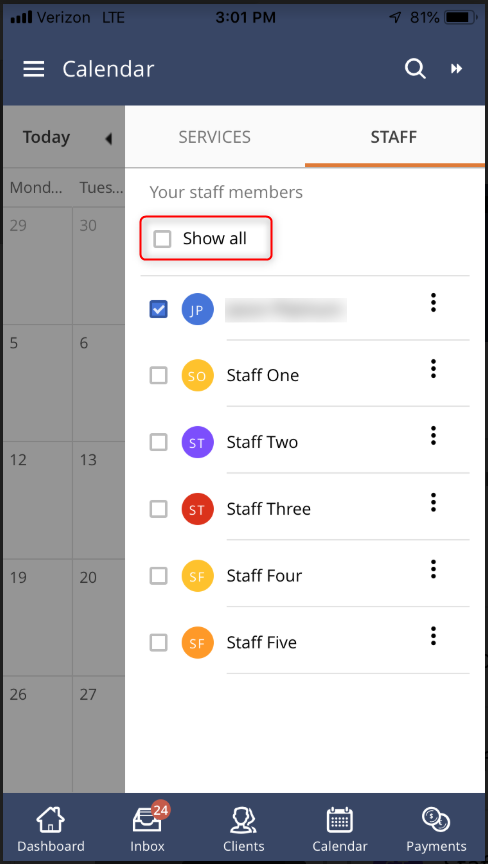 How to create a new invoice or estimate through the vCita Mobile App:
To create a new invoice or estimate, click on the "Send invoice" button, which will provide you with these two options: