How to Create a Payment Link or Button for Your Website
Add a payment button to your website so clients can easily pay for services you offer, products, packages, and more!
To start, you'll want to create a button through your website builder. Then create a pay link for the button that will direct your clients to your payment page on the platform.
To create your payment link, follow these steps:
Navigate to Online Presence > Client Portal > then select Create Direct Links in your account

2. Select Pay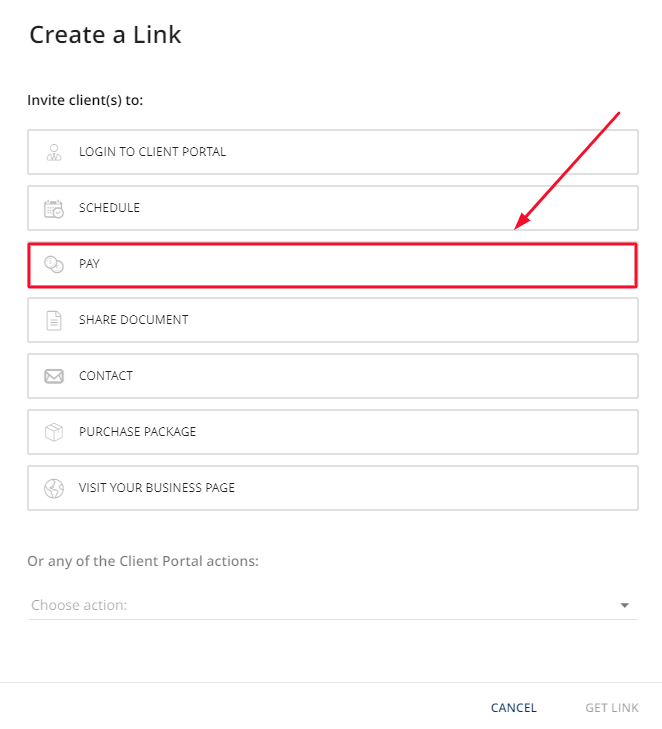 In the Pay for field, enter what the payment is for, if needed. When filled out, your client will not be able to edit this field.
In the Amount field, enter the amount. This field is optional. If pre-filled, your client will not be able to change the amount to be paid.

3. Click Get Link.
4. Click the eye icon to preview the link and click Grab Link to copy it to your clipboard.
Your payment link can now be pasted into the URL field of the button in your website builder.