Rescheduling and Canceling Appointments
This article describes how the business can reschedule and cancel appointments. Clients can also reschedule from their end depending on your settings.
To reschedule or cancel an appointment:
In your vcita account, navigate to the Calendar, Inbox or Client Card and locate the appointment you want to change.
Click on the appointment title to open up the appointment details page.
Reschedule an Appointment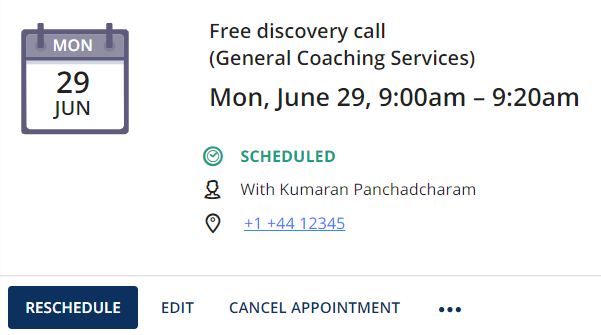 Click Reschedule.
You have the option to Set a new time, propose a new time, or invite the client to reschedule.

Set a new time: Simply change the start and end time and click Submit. The new time will be confirmed and your client will be notified of the change.
Propose a new time: Change the start and end time and check the 'Request client confirmation' box. Click Submit. The new time will be considered tentative until your client accepts it.
Invite the Client to Reschedule: Click 'ask the client to offer new times'. Your client will receive an email notification which includes a rescheduling button.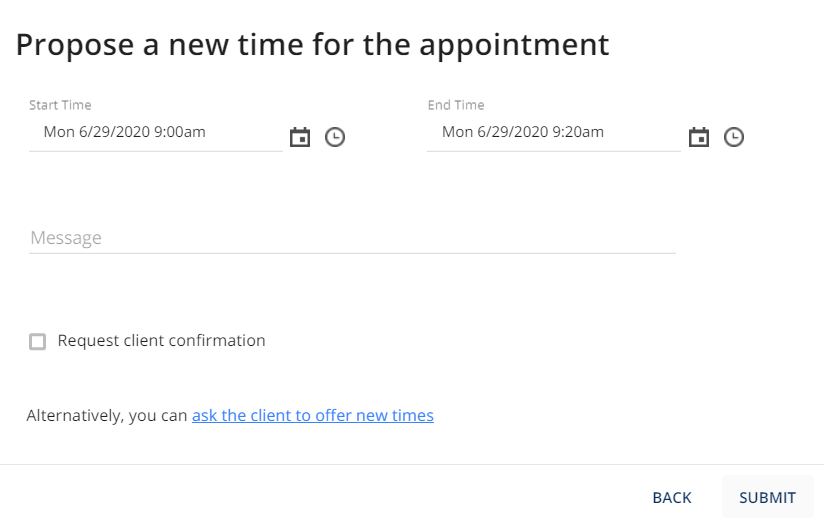 Cancel an Appointment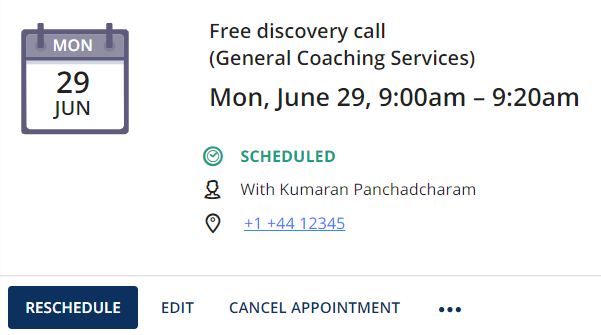 Click Cancel Appointment.
If you see a payment associated with this appointment, you have the option to refund it at this time.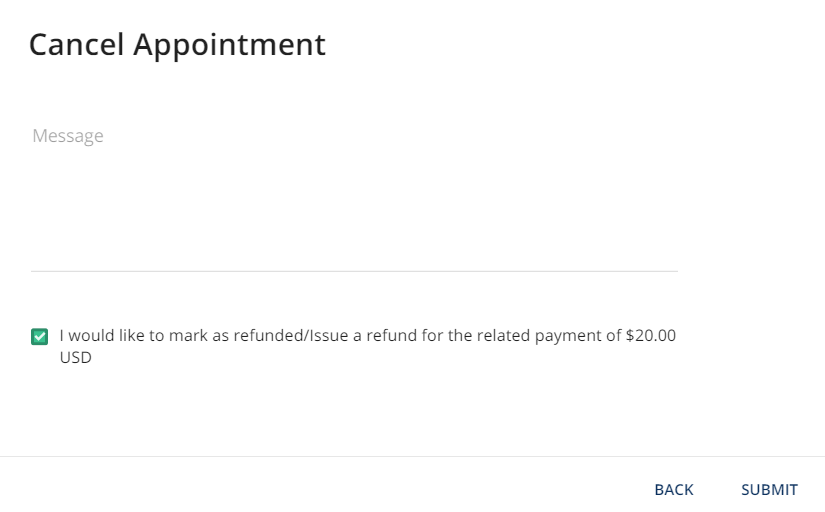 Further Reading: