I Can't See my Staff Member's Schedule on the Calendar
You'll want make sure you have the right staff members selected in the calendar, and that you have permissions to view other staff member's calendars.
Desktop View
Start in your vcita Calendar.
Switch to the Staff tab in the pane on the right.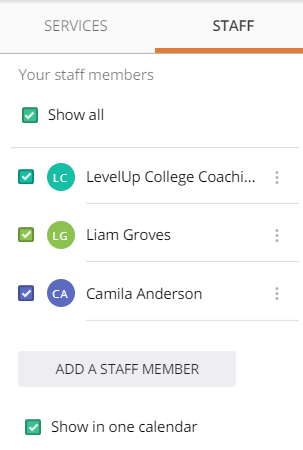 Make sure all staff members are selected.
You should now see all appointments, color-coded by staff member.
If you do not see the Staff pane, you likely are logged into a staff account that does not have permission to view other staff member's schedules. Please contact your account admin.
Mobile View
Switch to your Calendar tab.
Click the filter icon in the top right of the screen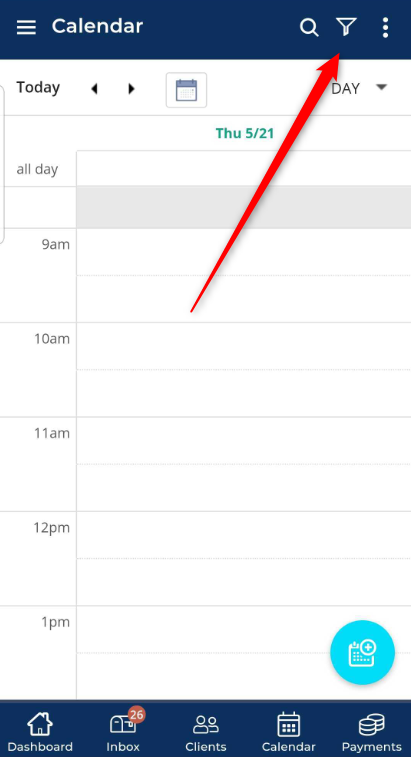 Switch to the Staff tab.
Select all your staff members from the list.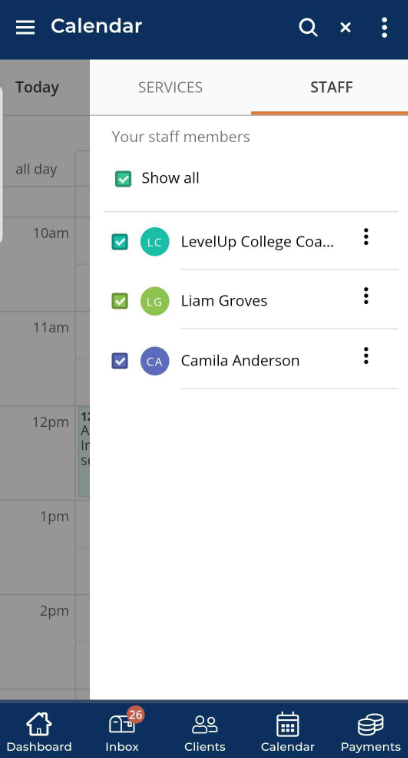 You will now see all your staff's appointments in the calendar.