Connect Your Paypal Account to vcita
Paypal is one of the payment gateways that vcita partners with to process payments. If you have a Paypal account, you can start accepting payments right away.
To connect your Paypal account to vcita:
Start in your vcita dashboard.
Go to Settings > Payments.
Scroll down to your payment processor settings and click on Connect under Paypal.

Note: You will need a PayPal Business account to connect with vcita. If you do not yet have one, you can convert your personal PayPal account into a business account or create a new one.
Log in using your PayPal business account credentials and click Next to continue to the authorization step.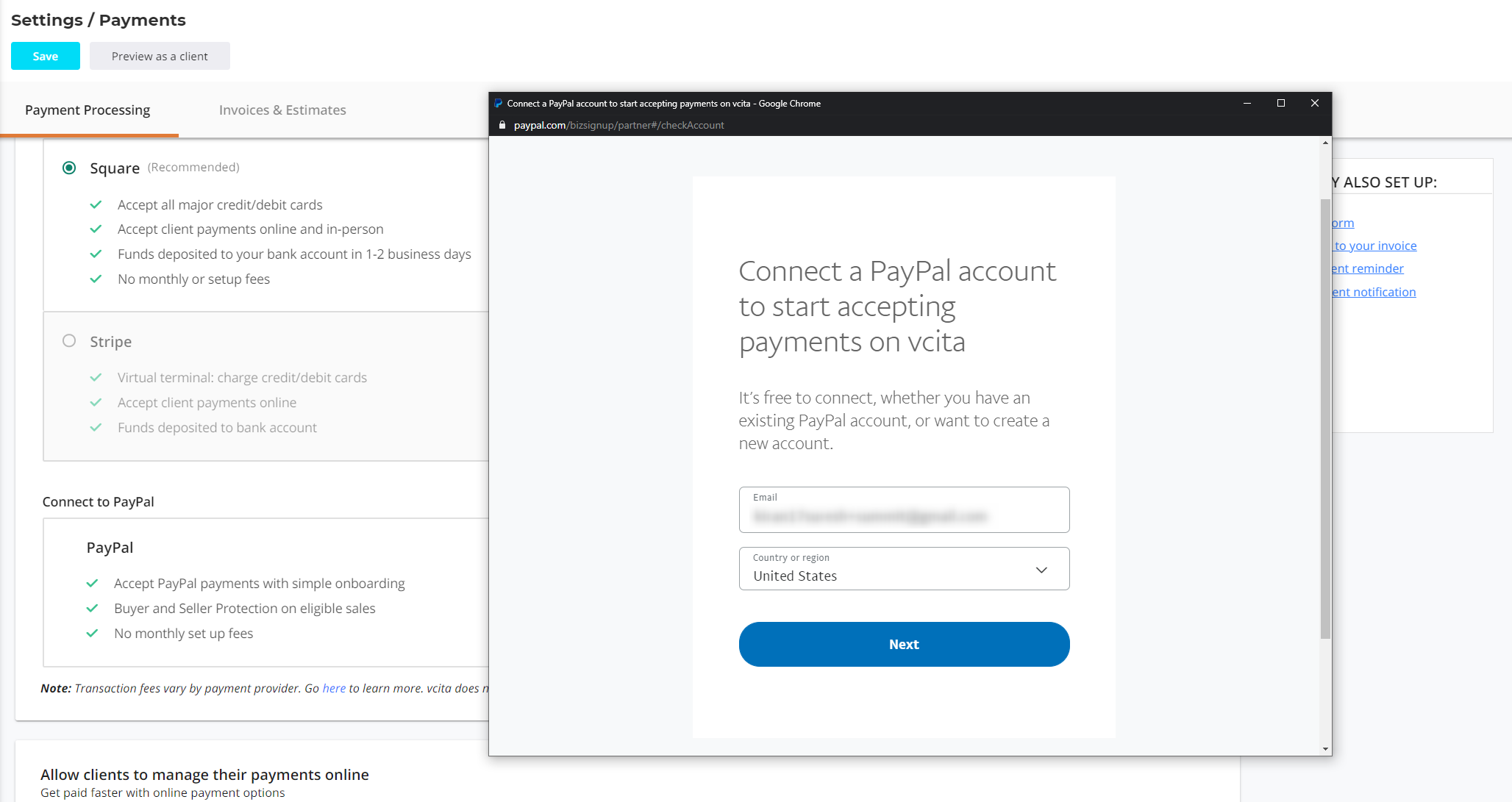 Authorize vcita and your Paypal account will be connected. You will see the email associated with the PayPal account you just connected. Click the Save button at the top of the page.
Note:
If you have questions regarding fees or payouts, please contact
Paypal support
.
Further Reading: