Change the Primary Admin of Your vcita Account
There is only one Primary Admin per vcita account! At this time, you cannot designate another member of your staff as the primary admin, but you can update the primary admin staff member with new information.
To change the primary admin:
1. In your vcita account, navigate to Settings > Staff.
2. Locate the primary admin and click the 3-dot icon which appears on hover. Select Staff Settings.
3. In the My Profile tab, change the primary admin's email address and password to reflect the new user whom you would like to designate as primary admin. Going forward, this is how the new primary admin will log in.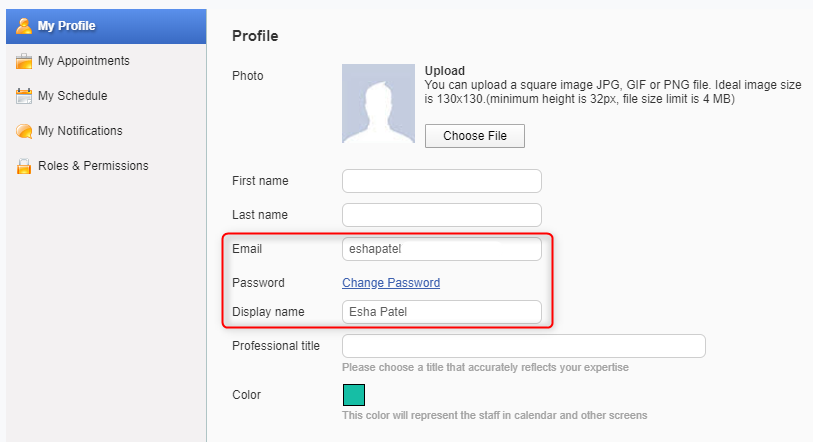 Important: If the email address you are trying to use for the primary's admin's account is already in use, for example, as another staff member on your account, you won't be able to reuse it. Temporarily change the other staff member's email address to something else (it can even be 'email')
4. At this point, you will also want to update the other aspects of the new primary admin's account, such as their schedule and synced calendar in the My Schedule and other tabs.