How Do My Clients Login to the Client Portal?
The client portal is an excellent place for your clients to find everything they need. By logging into the client portal, your clients can view their past correspondence with your business, set or reschedule their next appointment, upload and share documents with you, as well as view their complete history they have with your business. In addition, the client portal gives your clients an easier way to communicate directly with your business and take action on their own.
Here is how your client logs into the Client Portal:
From your Client Portal, click on the My Account button


The login page will open - your client will enter their email address (your client's email address is their unique identifier) and click on the Get Login Code button

Clicking the Get Login Code button will trigger a temporary verification code sent to your client and the Enter Verification Code page will open



SMS*: If your client has a phone number tied to their account that receives SMS notifications, the verification code will be sent there first. If your client does not receive the code, they can click on the "Resend code" option on the page, and the code will be sent via Email

Note: The SMS used to send your clients the verification code do not count towards the SMS used for marketing and notifications.

Email: If there is no phone number for SMS notifications tied to your client's account, the system will automatically send an email with the verification code

Here is what the email your clients will receive looks like:

After entering the code, the client is logged into the Client Portal.
If your client has multiple nested items under them, they will be asked to pick one to log in as:
After logging in the client will see their client portal dashboard. From here, it's possible to view past activity and take action such as booking or making payments.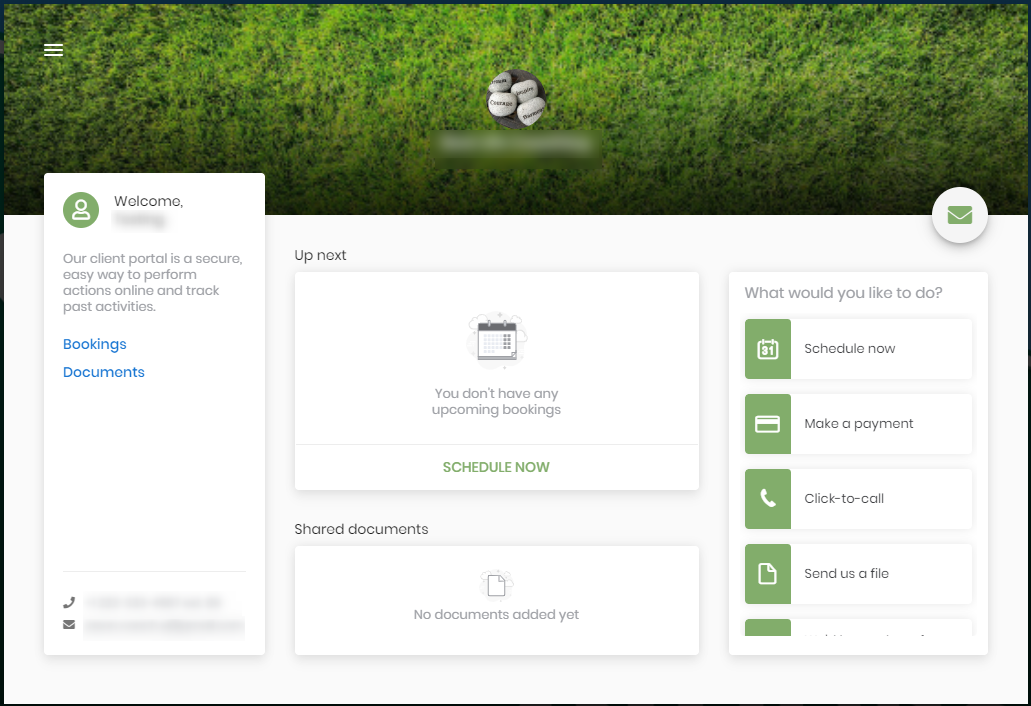 If a specific item or individual was selected in the last step, you will be seeing the activity of that item only. There will be a client picker in the upper right to switch between items.