How do I export my client data?
Note: You may export up to 2000 clients at a time. If your list is larger than that, apply filters to break down the list and export your clients in batches. It is recommended to use the First name filter to filter out clients alphabetically or use the Creation date filter to divide clients up based on when they were added to your list.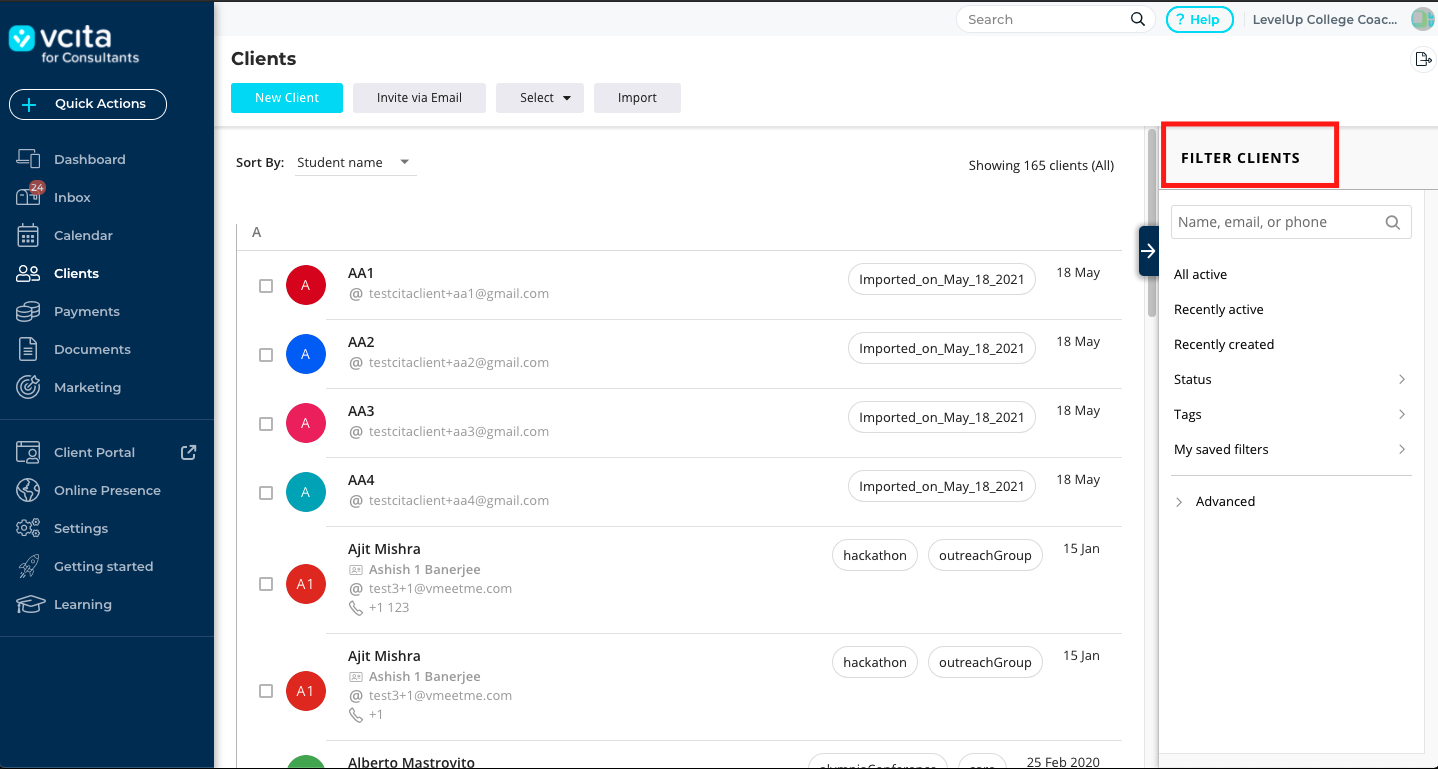 To export your client list, first click on
Clients
in the main menu. Then click on the
Export Button
located at the top right of the screen.
Tip: If you would like to download specific clients - and not your entire client list - be sure to apply filters prior to clicking the export button.

The Export Window will open. Here you can customize what data is pulled:
Columns

Select "All" to export all client data that you've collected
If you have previously added custom Contact/Clients Fields to your intake forms, those fields will be exported as well.
Choose "Custom" to select what client information you wish to export. Selected items for export will turn blue when clicked. Clicking the item again will unselect it, and it will turn back to black.

Rows

Choosing "All" will export allyour clients for export
If you filtered your client list before exporting, you can select the Filtered option to only export your filtered clients.
Note: Service-specific intake form questions will not be exported as client data. To export service-specific intake fields, refer to our How Do I Export My Appointment Data?
Finally, make sure to select the file format you want and then just click Download!