Importing Contacts to Your Client List
vcita supports bulk import of clients from the following sources:
Importing Clients from Square
If you are using Square to accept payments, you can import your clients from Square into vcita (available in the US, UK, Canada and Australia).
To import clients from Square:
1. At the top of the Clients page, click Import.



2. The Import your data window opens.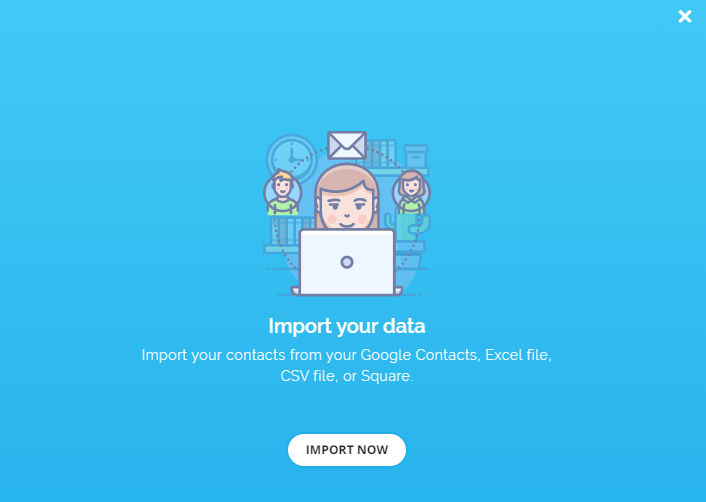 3. Click Import Now. Then, on the page that opens, select Square.


4. In the popup, sign into your Square account.


Important
: If no contacts (or an unexpectedly small number of contacts) were found, it's possible that you are either syncing from the wrong Square account/property, or you need to
add contacts to Square
.
5. Review the Authorize page and click Allow to begin the import.



6. Refresh the Clients page to view the imported contacts.
Adding Clients to Square
If vcita has not recognized clients in Square, you may need to add contacts to your Google Contacts list first, or switch to a different Square account.
Refer to this resource from Square to add contacts to Square.
Further Reading: