If you have an account you want to close or cancel, here's how to proceed:
Closing an Account
Choosing to close your account will result in your account being locked and you will no longer have access to vCita. This can be done from your vCita account. To close your vCita account, navigate to Settings > My Account > Close Account.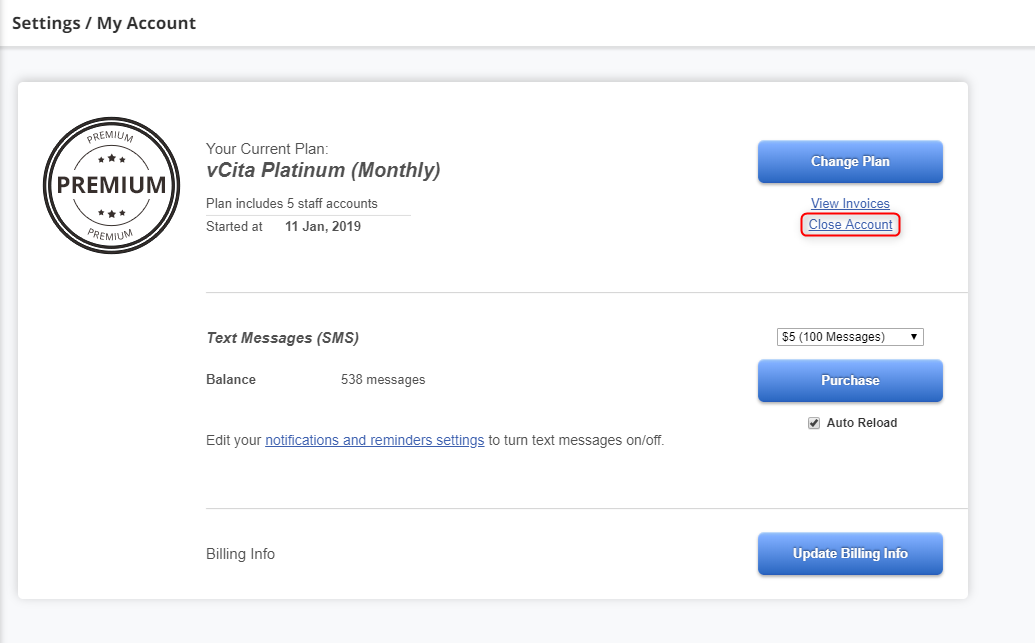 Expiring an Account
If you would prefer to simply suspend your account until you are ready to reactivate it, reach out to the vCita support team with a request to suspend your account. When you are ready to reactivate, simply log back into your account and upgrade to a paid plan to pick up exactly where you left off.
Deleting an Account
If you are interested in deleting your account and all information associated with it, reach out to vCita support with a request to delete your account.
Please keep in mind that deletion is a permanent, irreversible action and your data will be lost.
Billing
Our cancellation policy goes over how the billing will be handled should you decide to close your account. Click here to review our full cancellation policy
Note: Active widgets on your website need to be removed manually, as they will not be automatically removed.
Related Links:
Still have questions? Contact us.