Customize Your Client Portal and Business Page
Your business page creates an online presence for your business - a place where clients can easily interact with you and your team. On this mobile-friendly site, clients can learn about your business and services, and take action, for example, requesting an appointment, registering for a class, paying for services, uploading documents, and more. You can further customize the portal by editing the icons, images and colors.
Clients can log into the client portal (Just click My Account!) to view past bookings, payments and other interactions with your business, as well as set or reschedule upcoming appointments.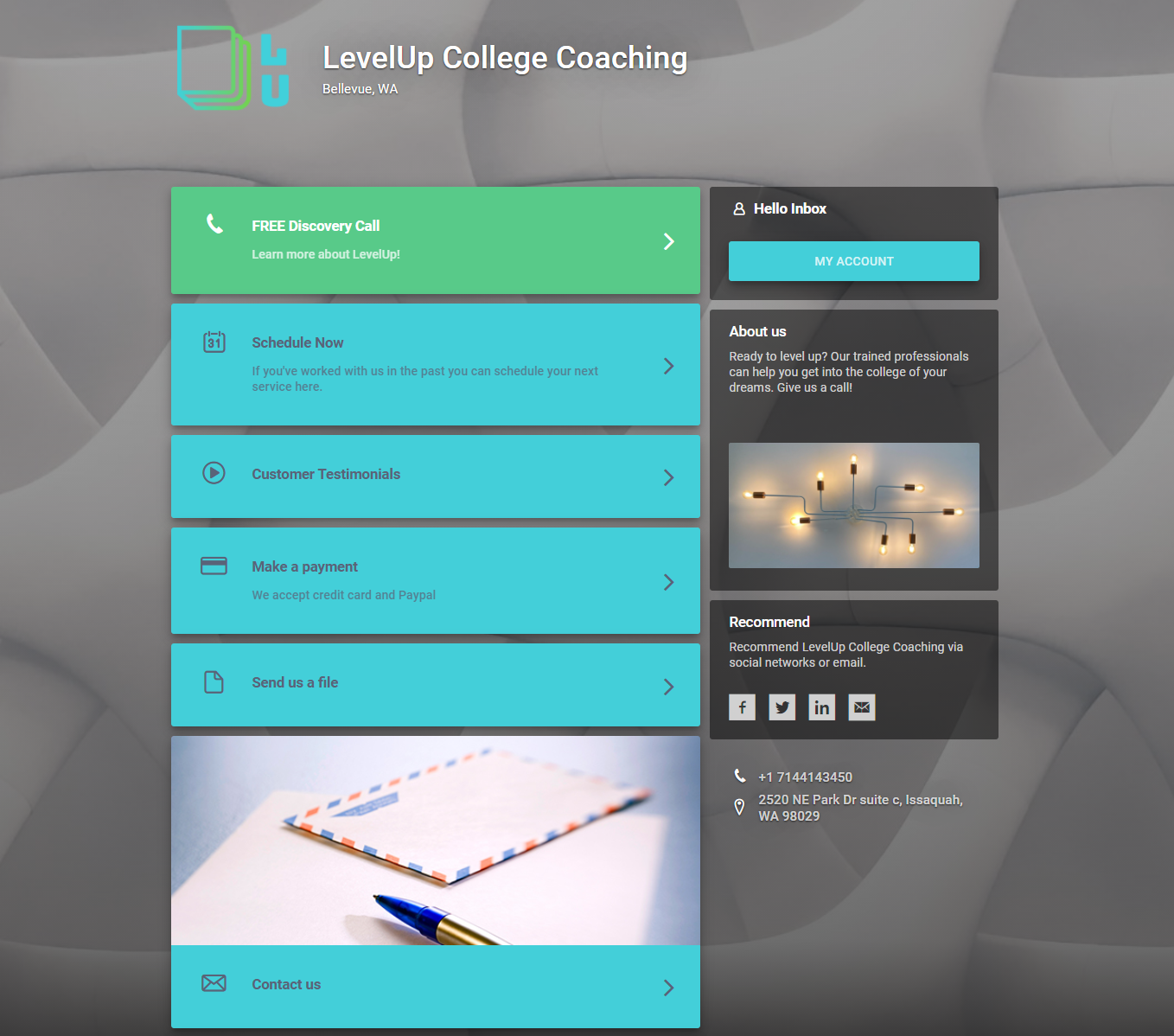 Client Portal (What your clients will see when they log into My Account):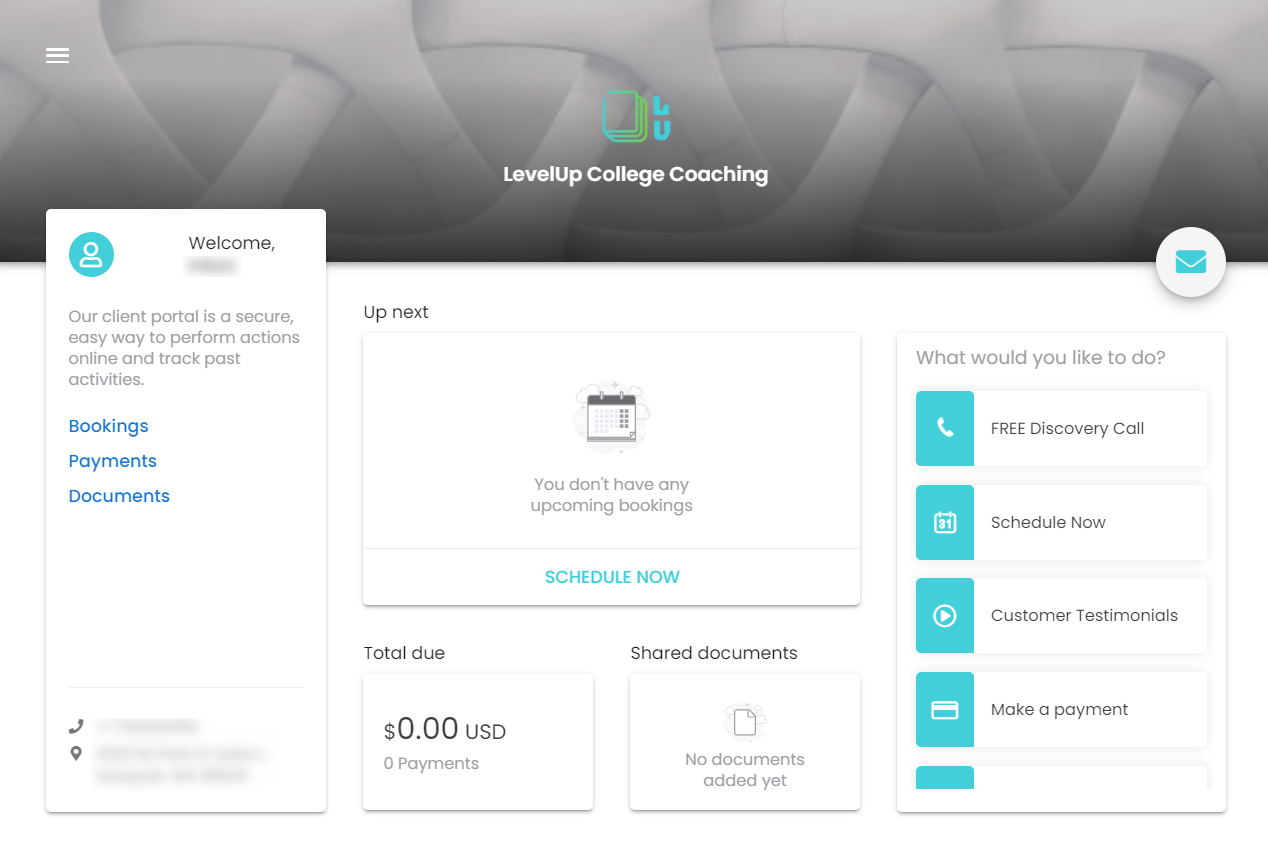 Begin in your vcita dashboard. Click on Online Presence > Business Page. Then click the Edit Business Page button in the top right.


Number
Feature
Description
1
Save/Publish

Done Editing: Saves your changes and exits the Editor.
Preview: Opens a new browser page showing the client portal as your clients will see it.
Add to Website: Opens the Website Widgets page, from which you can create direct Call-to-Action links and buttons, Contact Form widgets, Scheduling widgets and more.

2
Preview
See your changes live. Use the icons in the upper right corner to switch between desktop and mobile view.
3
Editing Options

You can customize the following features of your Client Portal:

Business profile: Content about your business and services.
Action buttons: Call-to-action buttons for client use.
Theme: Images and colors.
Contact info: Email, phone, website, etc.
Client Portal URL: Link to the client portal.
Business Profile
Business Info: Basic information such as business name, brief description, image and location.
About Text and Image: Introduce your business and team with an About section and an eye-catching image.
Recommend box: The Recommend options allow clients to share your client portal on social media.
Action Buttons
These are the call-to-action buttons on your client portal: shortcuts to the most important activities relevant to your business.
You can customize each action button individually.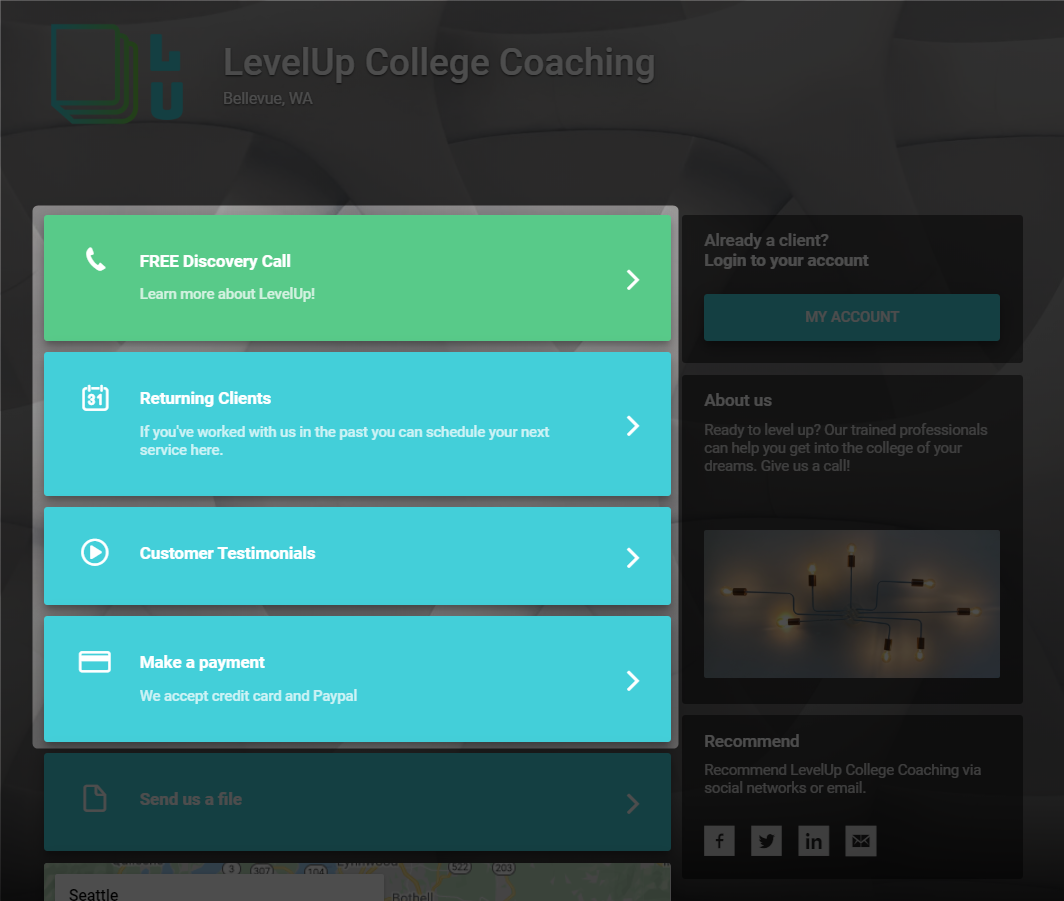 Theme
This is where you will customize the design of your client portal to match your brand. You can upload your own background image or choose from our gallery.


Contact Info
Add and display your business contact info such as your email, phone, address and website. You can also add your Facebook profile, Twitter profile and LinkedIn profile, as well as any other links you wish to refer your clients to.
Client Portal URL
You can customize your client portal URL and allow search engines to include your client portal in search results.