Troubleshooting the vcita mobile app
If you are experiencing strange behavior or slowness with the vcita mobile app, try the following basic troubleshooting steps that usually help to fix minor issues.
Make sure that you are on a reliable, high speed network. Your cellular network may be running slow - try switching to wifi.
Close background apps to improve performance speed.
Check to see your phone is updated to the latest OS version. Update and restart your phone if required.
Restart your phone.
Delete and reinstall the vcita app.
Make sure you are logged into the correct account on your app. You can tell by expanding the sandwich icon in the upper left hand corner: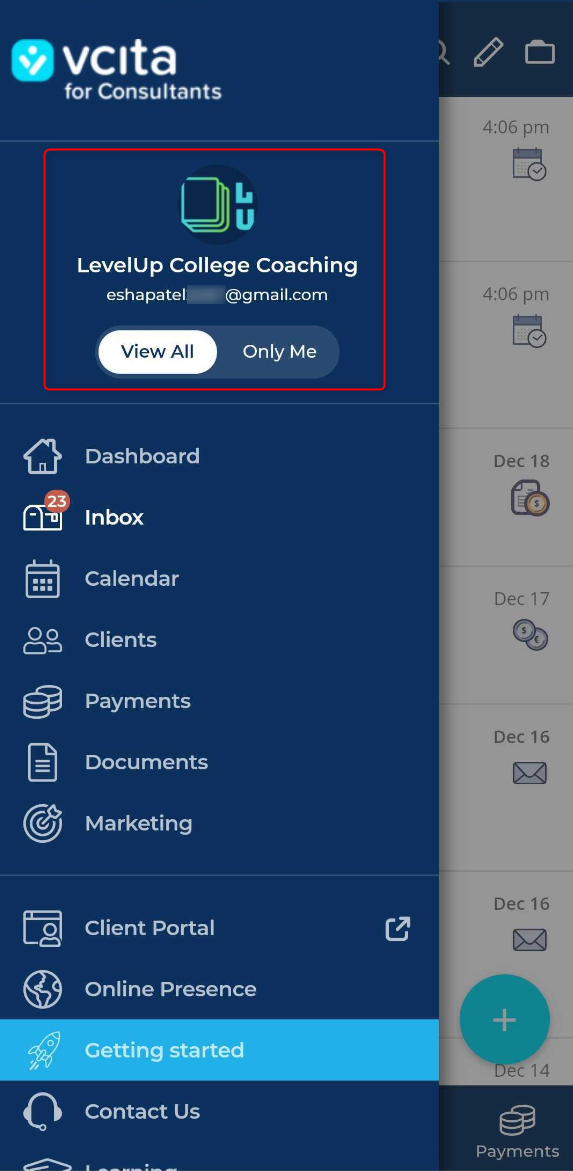 If you aren't logged into the right account, scroll down in this menu and click Logout.